Rank Tracker – Tools: Compare SERP
Compare SERP allows to check what kind of changes occurred in TOP10/20/50 search results for a given keyword. If the rank of your domain dropped, another domain had to take its place! Once you've completed your analysis, you'll know how the things are on Google in terms of the keywords you're interested in. Go to the Rank Tracker module and try it out.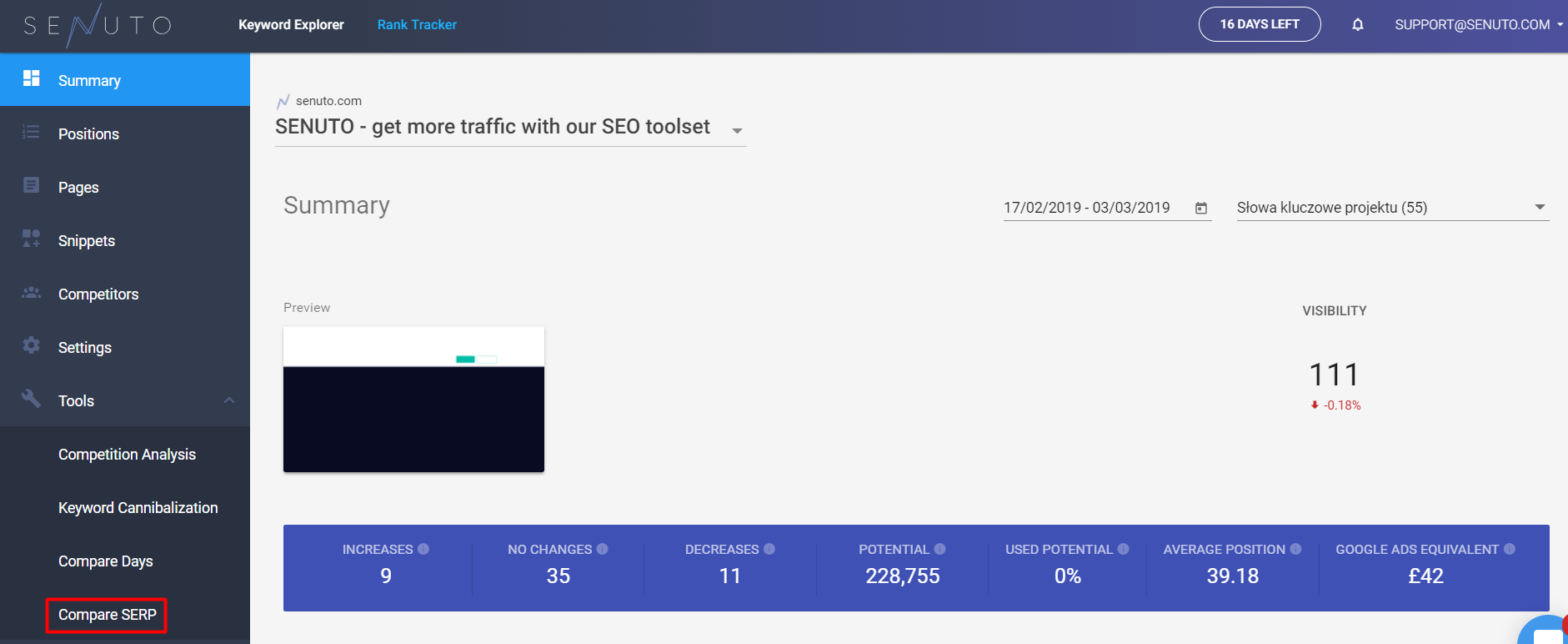 How to use Compare SERP?
 To run an analysis, choose:
A project
A keyword to analyze
Dates to compare. You can choose more than one date. To add another date, click ADD DATE +.
First 10 positions are displayed by default. You can change it in Choose positions; from TOP10 to TOP20 or TOP50.
To make the analysis easier, we marked in red those URLs which fell out of the selected range when compared to the last date (chronologically), and in green those URLs which recently got into it.
Here is an example of how this information can be interpreted:
With the selected TOP20 range, you can observe that on January 4 asekuro.pl was ranked 16, but on January 9 (another range) it's not in TOP20 anymore; that's why it's marked in red – it fell out of the range
In the next column there's rankomat.pl which is marked both in red and in green. Red means that the domain isn't in TOP20 anymore on January 11, green means that it wasn't in TOP20 on January 4
The last column shows expressbydgoski.pl, it's marked in green because it wasn't in TOP20 on January 11.
If you want a more detailed analysis, you can download results in an XLS file. Read more about exports here.
---
---